Football is a sport played with lots of passion and energy. It requires team strategies, coordination among players, and efforts to win matches. Both teams try their best to achieve it. But every sport needs to follow the laws to keep the game fair and square. These laws keeps on evolving with time and situations as per the game demands. Fans also follow this sport passionately to support their clubs or national teams. But there are a few laws that still many fans are confused about. One of them is Law 11: Offside, which has become quite confusing for many people with few changes and the introduction of new technologies.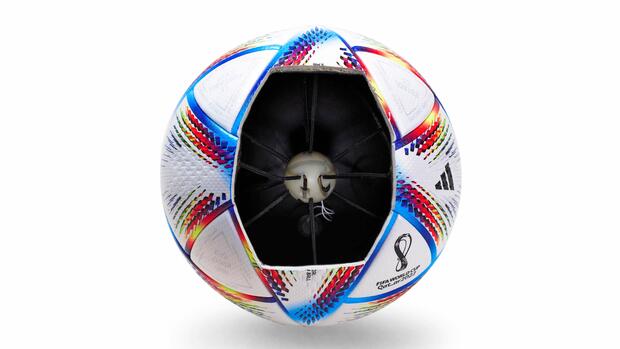 In this FIFA World Cup 2022, one more has been technology introduced with VAR (Video Assistant Referees) to help out referees to get on with the game as quickly as possible. Adidas has come up with the special ball 'Al Rihla', which has a motion sensor. The ball will provide data 500 times per second. It can show which player touches the ball last at what time, and in what position. This technology is going to be used with semi-automated offside technology to help the referee and VAR in decision-making.
But as a fan, you are still confused about how the player was offside. Let us understand the Offside Law to make our watching easy and less confusing.
How Can A Player Be Called Offside?
Check for offside solely on the opposing half of the field. An attacking player can be offside if they are on the aspect of the discipline that carries the opposing team's goal. The motive for the offside law is to stop attackers from scoring an unfair goal.
If you are on the opponent's side of the field. Any part of your head, shoulder, or legs are over the line. You will be judged offside. Arms and palms do not count.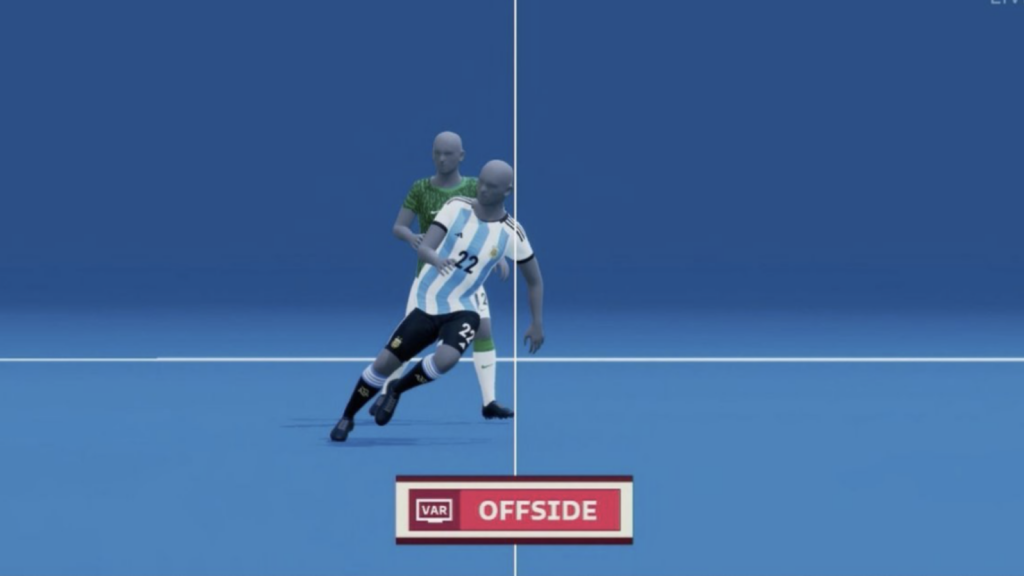 Why Must Attackers Be Behind A Defender While Receiving The Pass?
It avoids unfair advantage to the attacking player. Compare the player's role to the ball. An attacker can be offside when nobody other than the goalkeeper is in front of the attacking player.
How Many Players Need To Be In Front Of the Attacker To Be Onside?
The attacker is onside as long as there are at least two defenders with or in front of him. If there are one or zero defenders between the attacker and the goal, while touching the ball. It is an offside position.
The goalkeeper is commonly one of the two defenders closest to the goal. However, any two defenders count.
How Can Players Avoid Offside Calls?
It is not a crime to be in an offside position. But to get a fair goal, a player needs to be under football laws. The players can not be called offside, if they are level with the second-last opponent or last two opponents.
Are There Any Changes In Offside Law?
There is not a bigger change in offside law but the minor ones.
A defender touching the ball cannot automatically bring an offside attacker onside unless it is a save.
In IFAB's (International Football Association Board) clarified guidelines, deliberate play refers to a player who has control over the ball and can pass it to a teammate, gain possession, or clear it.
IFAB also provides these indicators as to when a ball was "deliberately played":
– The ball had travelled a distance and was visible to the players
– It was not moving fast
– The ball did not travel in an unexpected direction
– Players had time to coordinate their movements
– Playing a ball on the ground is easier than playing a ball in the air.
How Are VAR And Motion Sensor Technologies Helping The Football?
Technology is always good for any sport, and especially for footballers, who run long distances. The technology captures their every action and runs point to point. When it comes to decision-making for any foul, challenge or offside, this technology helps referees to decide without wasting extra time.
If you have any queries regarding offside and new technologies, feel free to ask us.