During the World Cup, if you asked a person. Which team do they want to win? Most of them have a soft corner for Argentina. The biggest reason is Leo Messi. Although, Argentina is now not just a one-man team. They have got plenty of quality players like E. Martinez, Otamendi, Acuna, Mac Allister, L. Martinez, and Di Maria to beat any team. After losing 2-0 to Brazil in Copa America 2019, Argentina went undefeated for 36 games and qualified for the world cup. It was not possible without manager Lionel Sebastian Scaloni.
World Cup Group Stages
Placed in Group C with Mexico, Poland and Saudi Arabia, Argentina had clear chances of going to the round of 16. But a great team game by Saudi Arabia in their opening game upset Argentina by defeating them 2-1 and breaking their 36 games undefeated streak. Yet they can qualify for the 'Round of 16' because of the Mexico Vs Poland draw.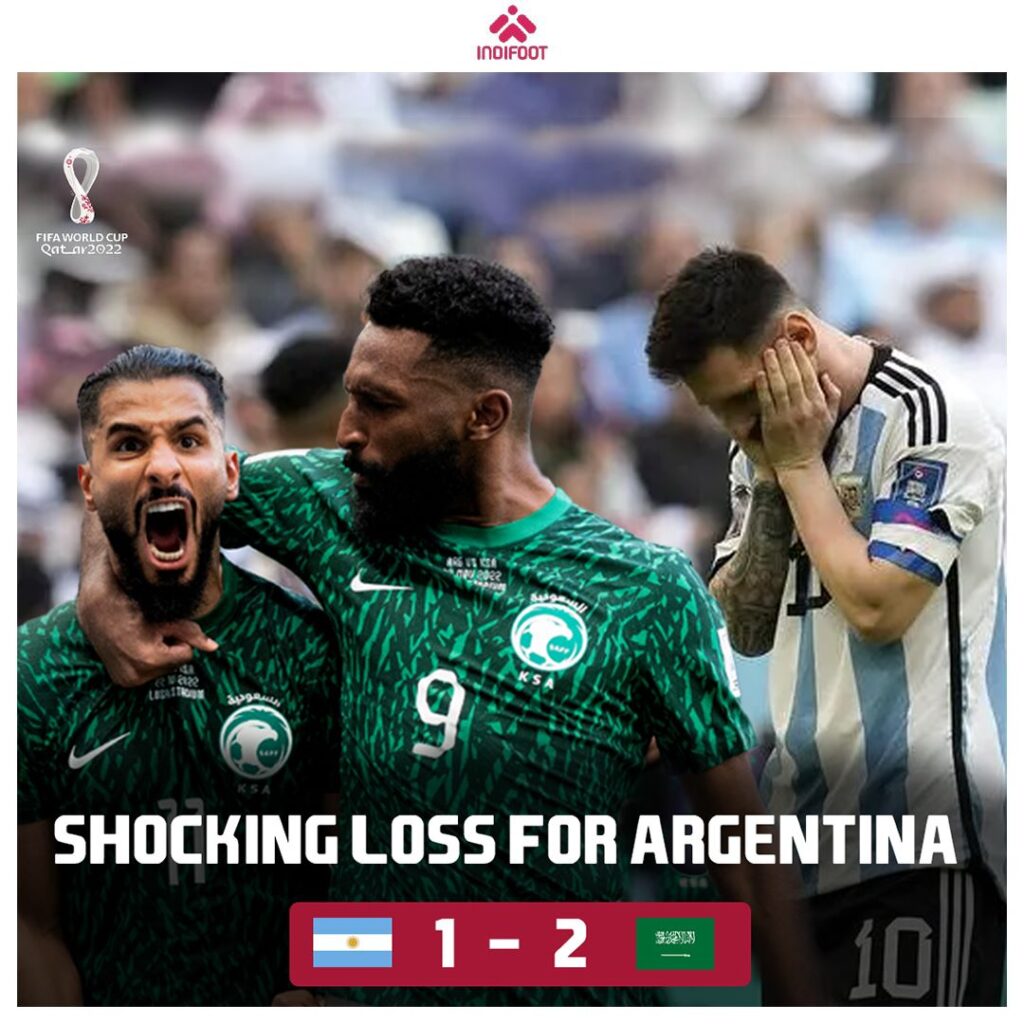 One loss at the start of the tournament can be an eye-opener for them, and their stats show that.
Argentina likes to play with the formation of 4-3-3 under coach Lionel Sebastián Scaloni. The 2021 Copa América title was Argentina's first in 28 years after Scaloni led the team to victory over Brazil (1-0), the hosts once again. Despite being nominated for the Best FIFA Football Coach Award that year, he did not make it to the shortlist. A 3–0 win over Italy at Wembley Stadium on 1 June gave Scaloni's Argentina the 2022 Finalissima title.
The X- Factors Of The Team
Martinez- The Goalkeeper
From the time he was at Arsenal, and whenever he got the chance. He shows lots of promise but is never able to become the first-choice goalkeeper for the team. But from the day he transferred to Aston Villa, Martinez has just shown improvement. His performance in front of the goal is giving a boost to the whole team.
Nicolas Otamendi- The Defender
He is one of the experienced team players in the team with L. Messi. His job is to lead the defense and maintain the formation. He is good at passing, Ariel Duals, interception, and tackling. His game concentration throughout the game keeps every player on their toes. They have recorded 5 clean sheets in their last five games before the world cup.
Rodrigo De Paul- The Midfielder
De Paul is a defensive midfielder, who helps the defender and breaks the opposition's attack. He is good at through balls, long shots, and key passes, which helps the team to take the game forward. De Paul is good at taking set pieces.
Lautaro Martinez- The Forward
Martinez is a good fit for the Argentina National team. He is converting chances into goals, and his performance for Inter and world cup qualifiers shows that.
Inter
| | | | |
| --- | --- | --- | --- |
| Year | Matches | Goals | Assist |
| 2022/23 | 15 | 7 | 3 |
World Cup Qualifiers
| | | | |
| --- | --- | --- | --- |
| Year | Matches | Goals | Assist |
| 2022/23 | 14 | 7 | 3 |
Martinez is good at holding the ball and finishing.
Lionel Messi- Centre Attack Mid
Messi is the reason why many people support Argentina. Messi's new season with PSG is going well. He is creating chances and dribbling like before.
Ligue 1
| | | | |
| --- | --- | --- | --- |
| Year | Matches | Goals | Assists |
| 2022/23 | 13 | 7 | 10 |
UEFA Champions League
| | | | |
| --- | --- | --- | --- |
| Year | Matches | Goals | Assists |
| 2022/23 | 5 | 4 | 0 |
These are the key players, and the whole team plays around them.
Next match, Argentina is playing against Mexico on 27 November 2022 at 12.30 am
What do you think? Is Argentina able to qualify for the Round of 16? Share your thoughts.