Europe and South America are the primary football-playing regions in the world. Beyond these Continents, no other team can even come close to matching their victories. Africa fared well in the early stages of the international matches. But unable to make an impact in the later stages and advance to the semi-finals. While the US made a valiant effort to establish a position for itself, but unable to do so. Asian countries have so far performed the poorest among all the nations. 
Only Japan and South Korea managed to get to the group stages. South Korea reached the 2002 FIFA World Cup semi-finals, which they lost to Germany.
Asian nations did not have any impact after 2002. They never advanced past the group stage in four of the nine World Cups since 1986.
But things are now changing, and we saw that in Qatar World Cup 2022. Asian teams had played outstanding games and beaten the best team in the world on crucial occasions.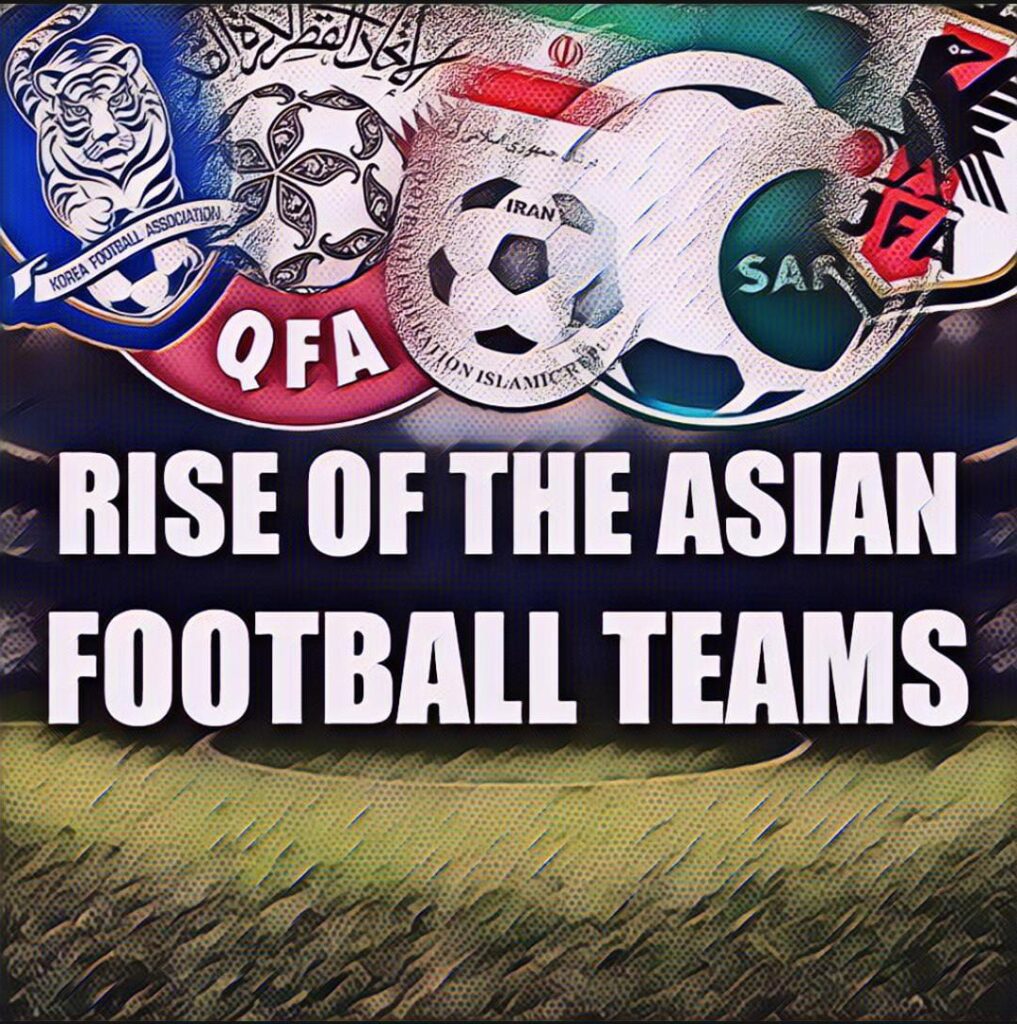 Reasons behind this Rise Of The Asian Football Teams:
1. Asian Players playing in Europeans Leagues 
Some Asian footballers have remained loyal to their sport. They have represented various clubs in Europe. Some of these players have since retired, including Ji-Sung Park (South Korea), Shunsuke Nakamura (Japan), Ali Daei (Iran), and Hidetoshi Nakata (Japan). 
While, players like Son Heung-Min (South Korea), Hwang Hee-chan (South Korea), Takumi Minamino (Japan), and many Asian football players are still active today.
Their Experience in these leagues helps their National team to understand and implement such tactics in their games.
2. Infrastructure & Technology 
It took 20 years for Asian teams to perform beyond expectations. The reason behind it was the investment in sports by the Asian countries. 
Asian regions have seen growth in the commercialization and professionalism of football. It aids in game promotion and encourages an increasing number of players to play football. Teams are getting good stadiums with experienced management behind the scenes.  
The introduction of sports technology has played a vital role in rising Asian countries. Players can analyze their performance after every game to work on themselves. It is the stepping stone for Asian countries to become the new powerhouse of football with their fan support.
3. The Fans Support
One of the biggest reasons for the rise of football in Asia is the support they are getting from their fans. We have seen a large number of Asian supporters had arrived to back their players. It has been reflected in their games. FIFA also understands the large market of faithful supporters. They can provide so much revenue to the event.
4. World Cup Spot Allocation
The World Cup spots are allocated based on the numbers and relative strengths of the confederation teams.
Europe gets 13 slots for 55 qualifying nations.
Asia gets only four to five slots from 45 teams competing for the qualifications.
It is because the European teams have performed better while the Asian teams have not advanced past the group stage.
To overcome this, World Cup 2026 will include 40 nations. More berths will be allocated to outside Europe nations.
The New Beginning
The Asian Team has done well in the 2022 World Cup in Qatar. This year, three out of six nations advanced through the group stage. Progress is heading in the right direction. It is just the beginning of a new era of football, earlier dominated by European and American countries.
The next World Cup is happening in three North American Countries: The United States, Mexico, and Canada. Which Asian team do you want to qualify for and perform well?
Share Your Thoughts with Footrax