In 2014, the Chinese Football Association (CFA) announced its ambitions to become a "world football superpower" by 2050 and build a team capable of winning the World Cup. However, seven years on, the Chinese Super League (CSL) is in a state of decline and the national team has yet to show any significant improvement. In 2013, Indian Super League stepped into the football world and now growing in a positive direction. 
Chinese Super League Attracted Many European Players
The CSL's downfall can be traced back to the early to mid-2010s. When many top players saw the league as a last payday before retiring. Other leagues did not feel threatened by the CSL. Until Alex Teixeira's €50m move from Shakhtar Donetsk to Jiangsu Suning in 2016. Before the winter break, Teixeira had scored 22 goals in 15 matches. He was attracting interest from major European clubs such as Chelsea and Liverpool. However, Teixeira chose to move to China, becoming the first major signing by a Chinese club.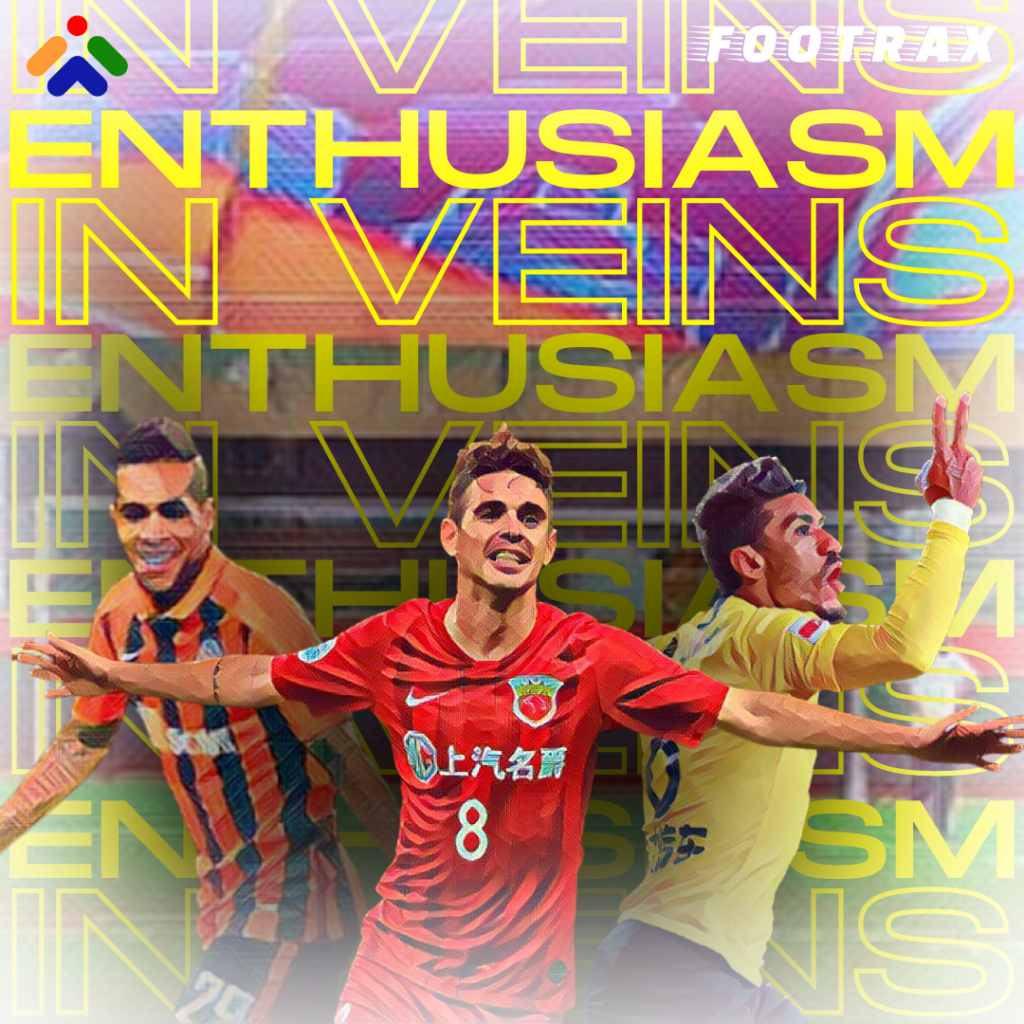 Teixeira's move triggered a spending spree, with hundreds of millions being spent on top players. Such as Paulinho, Oscar, and Jackson Martinez. However, this spending was unsustainable and did not contribute to the growth of the national team.
Reason Behind The Chinese Super League Fall
To address this issue, the CFA introduced foreign player caps, limiting just three foreign players to feature per game and five in the squad. The aim was to give Chinese players more regular game time. The following season, even more changes were made. The number of foreign players allowed in each squad was reduced from five to four. The number of U23 Chinese players had to outnumber foreign players appearing per game.
In 2018, a £5m overseas spending cap was put in place, forcing teams to pay the same fee to the CFA if they overspent. This had a huge impact on many of the teams financially and limited the quality of signings the league could make. As a result, some clubs saw a decrease in attendance, leading to less money being pumped into the clubs, and stars being unable to be paid huge wages.
In 2019, finances took a hit due to the COVID-19 pandemic, affecting the CSL more than most. Many investors had a real estate background when the market collapsed. The billionaire club owners withdrew their funding, causing some teams to fold. This resulted in big-name players such as Hulk, Teixeira, Carrasco, and El Shaarawy making their exit, leaving only Oscar remaining.
Despite all these changes, there has been little improvement to the national team, and the CSL is arguably in a worse state than it was in 2016. However, there are still 27 years for China to win the World Cup and meet its goal. It may seem unlikely, but anything is possible in football.
Indian Super League & Their Good Management
The Indian Super League (ISL) is a professional football league in India that was founded in 2013. The league operates under the All India Football Federation (AIFF) and the Asian Football Confederation (AFC).
Squad & Team Formation
The ISL operates under a franchise system, where teams are owned by individuals or companies. Each team is allowed to have a maximum of eight foreign and 17 Indian players in their squad.
Each ISL team is allowed to field a maximum of six foreign players in their squad, out of which one player must be from an Asian Football Confederation (AFC) country. Additionally, each team must have a minimum of two Indian players under the age of 21 and a maximum of five foreign players on the field at any given time.
Each team is allowed to sign one "marquee player" each season. The marquee player is usually a high-profile foreign player who has played at the top level of football.
The ISL operates under a salary cap system, which limits the amount of money a team can spend on player salaries. The cap is set at INR 16.5 crores (approximately USD 2.2 million) per season. 
The ISL allows teams to pay a transfer fee to sign players from other teams. However, the transfer fee must be paid from within the salary cap.
Each team is required to have a minimum investment of INR 15 crores (approximately USD 2 million) per season. This investment is used to cover the team's operating expenses, including player salaries, coaching staff, and travel expenses.
By keeping strict rules and regulations of having foreign players and limited salary caps, AIFF has done an excellent job in management. It is helping ISL to have a long run while developing new Indian talents to create a team, which can qualify for the FIFA World Cup.
Conclusion
The CSL has fallen from grace, and its spending spree was unsustainable. The new regulations have limited the league's spending power. But they have not translated to the desired improvement in the national team's performance. It remains to be seen whether the CSL will bounce back and achieve its ambitions or fade away into obscurity. Where India is slowly and steadily moving in the right direction. Many young talented players are emerging from different parts of India. The biggest example is the 2022/23 ISL, where teams have performed much better than the previous year and showing signs of improvement.