Australia has shocked many countries and us by qualifying for the Round of 16 of the FIFA World Cup 2022. But the development seeds were sown way before its time. If you are thinking of the 2006 World Cup qualification, where they lost to Italy. Then you may be partially wrong. It can be called their first success in football.
We will come to 2006 later, but a little more than 55 years ago. The path here began on the other side of the world. Australia decided to invest money in creating better athletes after an embarrassing medal drought at the 1976 Olympic Games. In the early '80s, the Australian Institute of Sport was established with the idea of maximizing the potential of all its athletes. Keeping them healthy while serving a population smaller than California. From the beginning, sports science has been a part of the program.
Sports science is to provide the study of the athlete's sporting activities. The target of sports science is to help athletes maximize their performance and endurance while minimizing their chances of injury when preparing for competitions and events.
For athletes, it is used to determine strengths and weaknesses for individualized training programs.
A sports scientist ensures that athletes are trained, tested, and prepared according to the latest training protocols.
It helped Australia develop physically and mentally strong athletes. Players were able to stay in the game for a longer period. Sports funding and technology helped Australia win gold medals for three consecutive years in 2002, 2006, and 2010 with 5 gold medals.
But football requires tactics with mental and physical strength. It was lacking in the Australian football team. Australia signed Dutch Coach Guus Hiddink.
Guus Hiddink managed the Australian team by being tactically smart with their strengths. It worked for the team. They exceeded expectations during the 2006 World Cup in Germany.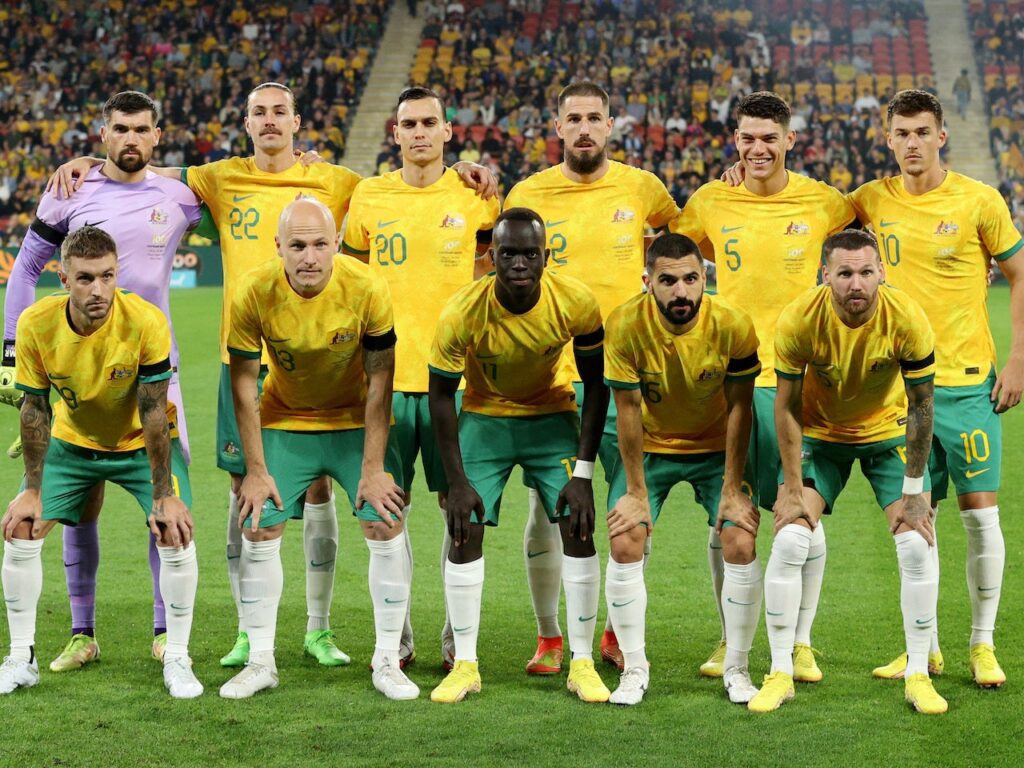 In 2022, they did the same by qualifying in the Round of 16 by beating teams like Denmark and Tunisia. They were far better than Australia. Though Australia lost to Argentina in the knockouts of World Cup 2022. But, they played with full potential and energy. Argentina was full-on defense in the dying minutes of the game.
If we look closely, Australia's A league and India's ISL (Indian Super League) are on the same level in the football arena. But Australia is regularly knocking on the doors of group stages and knockout rounds. Whereas, India is still struggling to qualify for the FIFA World Cups.
Indian History With Football
Well, if we look deep into our Indian Football History, India qualified for the 1950 World Cup tournament that happened in Brazil.
Many of you must be aware that the Indian football team was barred from competing in the World Cup. Because they did not have shoes to wear or preferred to play barefoot.
Many used to question the late PM Jawaharlal Nehru for enjoying his lavish life. He did not allow any funding to the Indian football team in the time of need.
Another reason was that the AIFF (All India Football Federation) did not take the World Cup as seriously as it did the Olympics.
However, it was cleared by Sailen Manna. He is widely regarded as one of India's best defenders. The barefoot issue, among other things, served as an excuse to avoid the World Cup at the time. AIFF was concerned about travel expenses, a lack of practice time, and a long, arduous ship trip for which the team was unprepared.
All of these things could be true or just rumours!
Whatever was the real reason? From that day till now, India is struggling to qualify for the World Cups.
The Difference Between Australia And India In Football
When Australians were not able to win any medals, they straight forward focused on sports funding and sports science to enhance the individual player's performance. That covered areas like
Sport specific testing




Movement screenings




Injury prevention and corrective exercise prescription




Strength and conditioning




Program design and monitoring




Australia signed a foreign coach to understand the game in depth and implement it into their performance.
India just started taking every sport seriously. Khelo India has raised funds for every sport other than cricket. But football is still lagging after having the Indian Super League (ISL) because of the lack of quality, experience, funding, and technology. Indian football teams need proper guidance and structure to enhance their game.
How Can India Improve In Football?
Every Football participant Nation implemented technology such as sports science. It helps to monitor individual players to work on. To strengthen their weaknesses, prevent injuries, and care for their mental health. 
India requires technology as well as experienced personnel to guide them toward a brighter future for football in our country.
Footrax is developing technology and a device in India to monitor each player's movement, top speed, sprints, distance covered, strength, and weakness. To provide them with an individual training program.
You can access all your performance data at the tips of your hands with a few simple steps.
Download the Footrax from the iOS or Android App

Create your profile in it.

Scan the Footrax device through your mobile.

And get your performance report after finishing the game.
It will bring them one step closer to their goal of qualifying for the FIFA World Cup in the coming years.