Saudi Arabia is known for its money and Oil refinery. It is a city of big investors, and many professional clubs all around Europe are developing on Gulf money. Today many big clubs are ahead of others thanks to the money invested in infrastructure, sports technology, and players. And these investors are getting good value for the money. So, why is Saudi Professional League eager to buy international players like Ronaldo, Benzema, Kante, and many International players?
Why Is Saudi Arabia Buying Football Players?
Saudi Arabia's "Vision 2030" aims to diversify the country's economy away from oil to other industries. The nation is committing to diversification by making large investments in various industries, including sports. Saudi Arabia is investing enormous resources to build and improve its sporting infrastructure, programmes, and events because it recognises the transformative power of athletics. Saudi Arabia wants to create a bright and dynamic future by using sport as a driver of development and societal progress, creating possibilities for athletes and the general public.
Why Are Top Players Heading Towards Saudi Suddenly?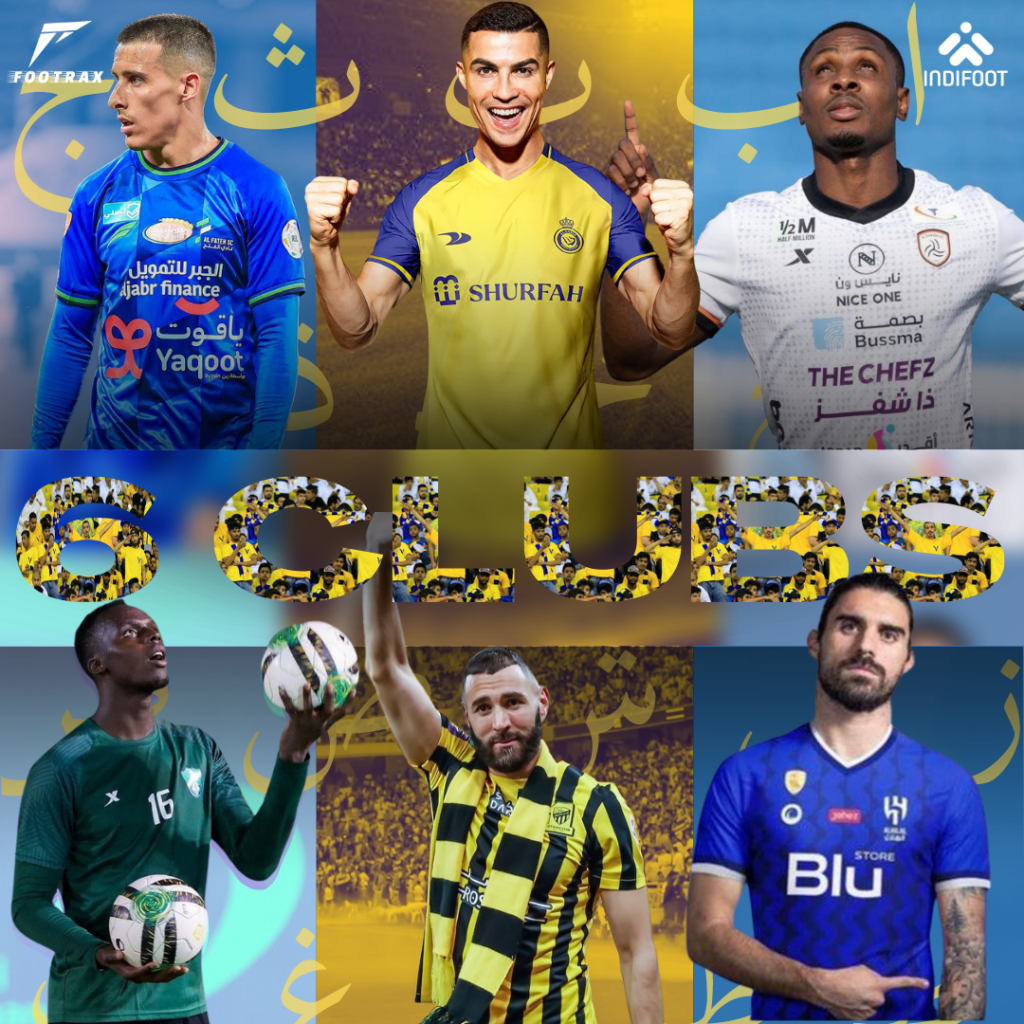 To meet the nation's aspirations for a premier football league, enormous sums of money are being poured into the Saudi game. A respected home competition not only puts Saudi Arabia on the map as a destination but also theoretically enhances the national squad. It's not unusual for players to be paid to spend the last year or two of their careers playing in the Middle East, but the present drive to land star names before they reach their twilight years is a recent development and one that has seen early success with Ronaldo and Benzema, two superstar names that the Chinese Super League was not managed to attract.
Players Brought By Saudi Professional League Clubs:
No.

Player

From

Saudi Club

Age

 

1

Cristiano Ronaldo

Manchester United

Al Nassr

38

 

2

Karim Benzema

Real Madrid

Al Ittihad

35

 

3

Ngolo Kante

Chelsea

Al Ittihad

32

 

4

Ruben Neves

Wolves 

Al Hilal

26

 

5

Kalidou Koulibaly

 

Chelsea

Al Hilal

32

 

6

Edouard Mendy 

Chelsea

Al-Ahli

31

 

7

Talisca

Benfica

Al-Nassr

29

 

8

Cristian Tello

Real Betis

Al Fateh

31

 

9

Joao Pedro Neves Filipe

Celtic

Al Ittihad

24

 

10

Roberto Firmino

Liverpool

Al-Ahli

31

 
Is Football Famous In Saudi Arabia?
Saudi Arabians love to play football, and the sport has a special place in the culture there. With millions of Saudi Arabians regularly participating in football-related activities, the sport has a huge fan base. In regional events like the AFC Asian Cup, which it won three times in a row (1984, 1988, and 1996), the Saudi Arabian national football team has had noteworthy success.
The Saudi Professional competition, the country's domestic competition, is highly competitive and draws a lot of media attention. Numerous elite clubs, such as Al-Hilal, Al-Nassr, and Al-Ahli, have devoted followers and have excelled in international club championships.
Furthermore, the Saudi government has made major investments in football infrastructure, constructing modern stadiums and hosting prestigious events such as the AFC Champions League and the FIFA Club World Cup. These initiatives have increased football's appeal even further in Saudi Arabia, where it is now a beloved and widely-followed sport.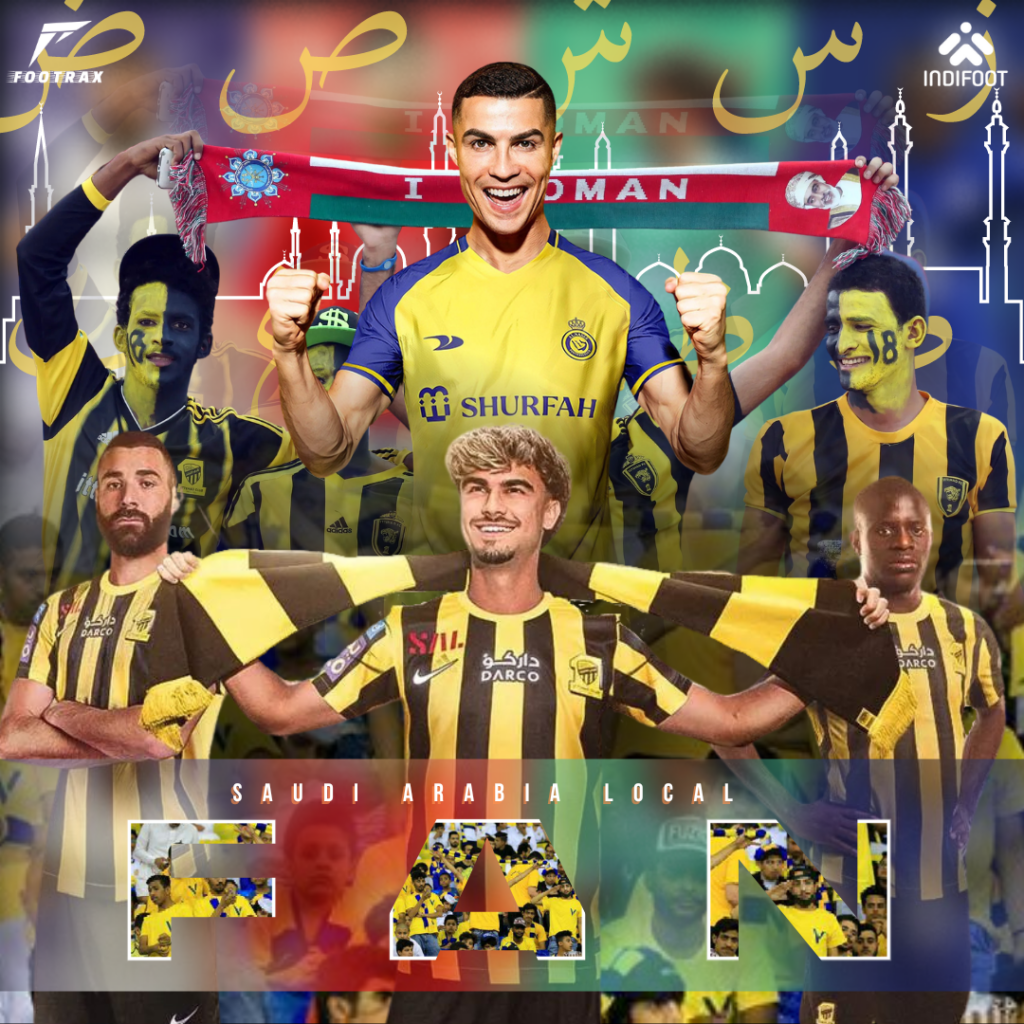 Is Saudi Professional League Going To Be A New Retirement League For International Players?
With the signing of Cristiano Ronaldo in the Saudi Professional League in January. Everyone was worrying about fading career of the legend. As he will calmly retire from the Saudi's Al Nassr. But, with the end of the 2022/23 season. There was a boost in player transfers from European and American clubs to Saudi Professional League. Two more big players, Benzema and Kante came into the news by joining Al Ittihad FC.
It felt like SPL was about to become a new retirement league for ageing players. But with the signing of players like Neves, Talisca, Mendy, Jota and many more, it seems Saudi is focusing on developing its league with a mix of young international talent and Saudi players. There are rumours of Players like Firmino,
Saudi Arabian young talent will get a chance to play with experienced players in the league. It will help them to learn a lot more about football and the efforts takes behind it. Saudi's next target is the 2030 world cup.
Will It Fail Like Chinese Super League?
With the present scenario and its position in the football world, it seems like SPL is here to stay and make its name on the world map. With lots of money for infrastructure, Sports Technology, and buying good international players. It only going to help Saudi Arabia National Team to perform well in World Cup. Saudi Professional League is more sorted and in the right direction to take it forward.
How Can It Change The Perspective Of the Saudi Premier League?
With the inclusion of Experienced international players in the top 6 teams of SPL, Domestic players will get the opportunity to learn new skills, training regime, and their game performance. It will help Saudi International players to adapt to different game scenarios.
Points Table of Saudi Professional League 2022/23:
How Can Sports Technology Play A Vital Role In Developing SPL?
Sports technology can help the Saudi Professional League (SPL) grow by providing performance analysis through tools like video analysis, wearable sensors, and tracking systems, which provide significant data for boosting player performance. Additionally, technology can improve fan involvement through augmented reality (AR) and virtual reality (VR), producing immersive experiences that strengthen the bond between supporters and the SPL, ultimately contributing to the league's growth and development.
Follow Footrax for more information and articles like that.