Grassroots growth is crucial for any sport, but it is especially critical for football. The All India Football Federation (AIFF) defines grassroots football as "all football that is non-professional and non-elite." By permitting involvement from all groups, regardless of age, color, gender, community, ethnicity, and many other factors, it aims to reach the grassroots levels. Additionally, it will contribute to people's increased interest in the game. It encourages young people to play football and also aids in keeping them fit and performing well with the Sports Activity Tracker.
AIFF launched a grassroots campaign in India in 2012. 
This includes, 
1. Providing well-trained coaches and infrastructure. 
2. Academies to train laypeople.
3. Leagues provide young people with a platform. 
4. Encouraging new players to better their game. 
Because doing so will help them discover their talent and confidence in the game of football.
For the development of sports, grassroots development is more crucial. And outside Europe, football is still in its infancy in many developing countries. It provides a sports basis and is necessary for successful performance on the field.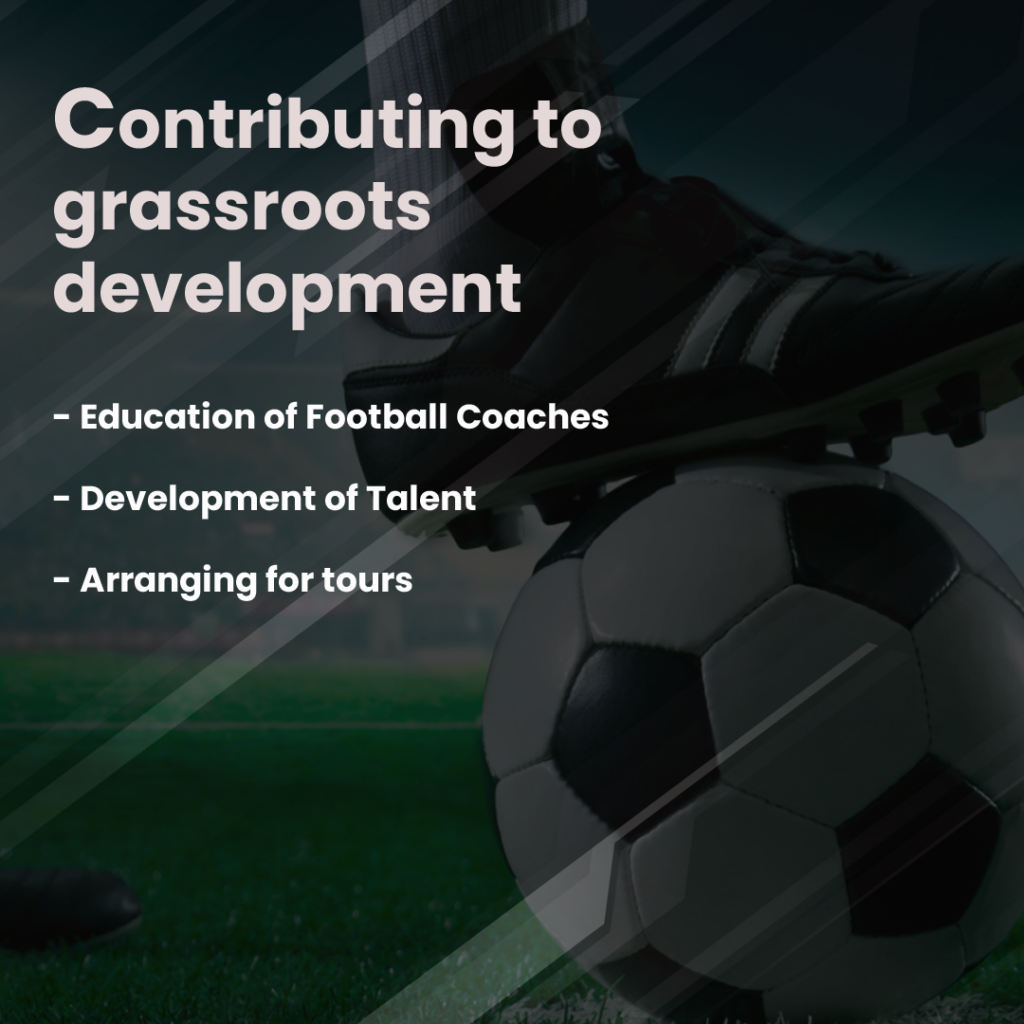 The factors that contribute to grassroots development include:
Education Of Football Coaches
We require highly skilled coaches if we are to achieve grass-roots development. Only qualified and effective coaches can aid in developing young players of the highest caliber from many areas.
Coaches must therefore be ready for a variety of parameters. It will assist in developing reputable institutions that will educate students in the later years of their careers. With all these new football skills, it is crucial for coaches to be knowledgeable. So they can teach young players modern football techniques from the core.
Development Of Talent
Youth football promotion will aid in the development of their talent as well as motivate them to continue playing the sport. Youth will learn social skills, teamwork, sportsmanship, and camaraderie with players from other social groups through grassroots football. They will get a great deal of confidence in themselves, which will enhance their health.
Arranging For Tours
Youth require a platform to display their skills. Doing so will keep them inspired and encourage them to enhance their craft. The ability to take the sport seriously is made possible by trophies, medals, prize money, and challenges.
Sports Activity Tracker In Football
Football needs a lot of grass-roots growth compared to other sports because, despite millions of fans worldwide, many are still hesitant to play the sport due to a lack of infrastructure, well-trained coaches, Sports Activity Tracker, and training programs. So, overcoming all of these obstacles will be made possible by grass-roots growth.