Football is a global sport that has captured the hearts of millions of people around the world. People love to experience the game and support their favorite team. Football has created its reputation with club games, city history, fan involvement, rivalries, and FIFA World Cup. India is one of the biggest football-watching countries. But it did not get converted into a top football-playing nation. There is a need for football culture, awareness, sports wearable technology, and infrastructure. The young generation wants to be part of this culture. But still deciding whether to pursue a career in football. However, there is still a long way to go in developing a strong football culture among the young generation in India.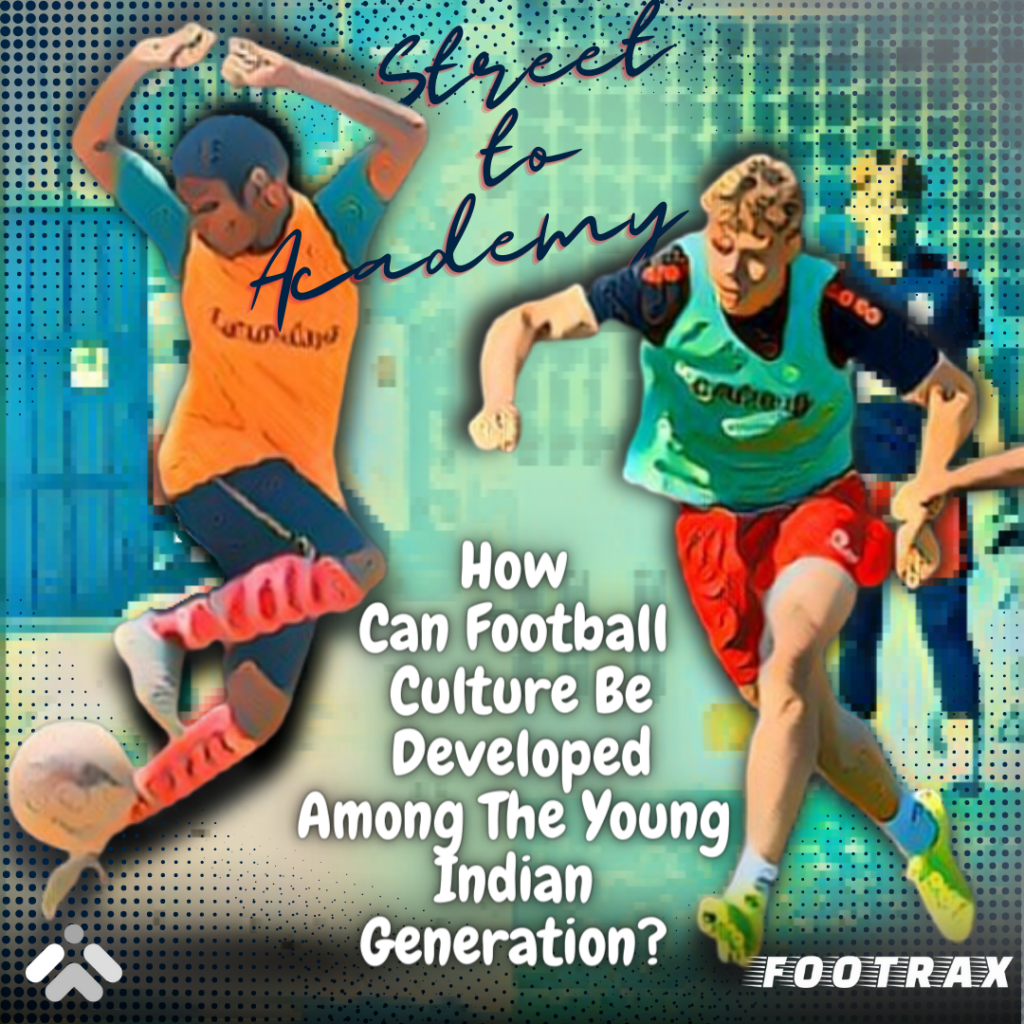 Essential Areas To Focus On:
Increase Access To Quality Coaching
One of the factors in developing a strong football culture is providing young players with access to quality coaching. Setting up coaching academies, organizing training camps, and investing in the development of grassroots coaches can take this development in the right direction.
 Build Better Infrastructure
Need to have adequate infrastructure to promote the sport at the grassroots level. It includes building more football fields and providing access to quality equipment such as balls and training gear.
 Encourage Participation
Encourage more young people to participate in the sport to develop a strong football culture. School-based football programs, community-based football leagues, and outreach programs can engage young people in the sport.
Increase Awareness
It is necessary to raise awareness about the sport and its benefits to build a strong football culture. Campaigns can highlight the benefits of playing football, the success stories of Indian football players, and the role of the sport in promoting health and fitness.
Foster A Sense Of Community
Football is a sport that thrives on a sense of community and belonging. It is essential to foster this sense of community by organizing events, tournaments, and other activities to develop a strong football culture. It will bring young players together and create a sense of shared purpose.
Introduction Of Sports Wearable Technology
To provide advanced training to the grassroots level and non-elite young players, technology will play a crucial role. It will always be beneficial to the young kids to know and understand their game. They need guidance that will help them in enhancing the game. With a coach, sports wearable Technology will play an essential role to provide required training to the players. Footrax is developing such wearable devices to help them in understanding the game and areas of improvement.
Last Words
It is the beginning of the rise of a new top strong-based team in the coming years with potential core players. The only thing they need to focus on right now is to keep the process and momentum running to be the best in the league.