The five substitution regulations that were implemented during the 2022 FIFA World Cup Qatar set it apart from previous World Cups. Especially given the unusual and difficult weather conditions to benefit players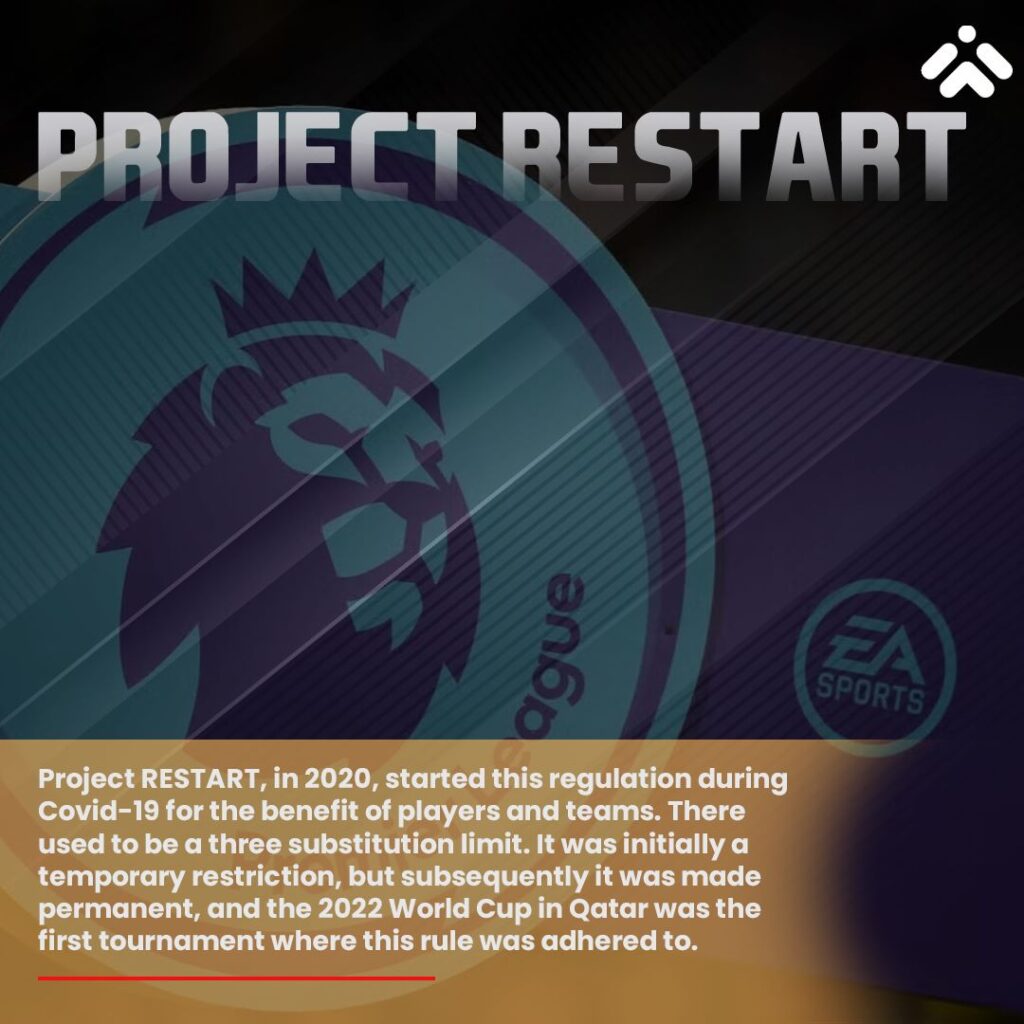 This rule allows clubs to substitute five players three different times, plus an additional time at halftime.
Different Clubs, Different Point Of View
The majority of teams and clubs, like Manchester City, Liverpool, and Chelsea, applauded this change. 
While other European Premier League clubs that are not as big and powerful perceive this new rule to be a little exploitative. 
The first player is replaced within the first 60 minutes, the second after about 75 minutes, and the last one is at the finish. 
The team's tactics will change with the three substitution regulations as two more players are added. 
As a result, the other team will suffer. In addition, players who excel as attackers and strikers will be in higher demand than those who play defense, leaving the latter group without a market.
For Players Sack 
Despite all the drawbacks, the main justification for the introduction of this rule is that. When viewed from the standpoint of the player. It addresses the most prevalent issues. Such as athlete health, fatigue, and rest timing, and it gives players the chance to find their spirit and perform at their best.
What effects will the adjustments have on the team?
First and foremost, it eases congestion because teams often have to play two or three matches in a row. Which is hard for players' physical and mental health because they don't have enough time to recover.
With this guideline, players will be under less pressure, allowing coaches to moderate their plans for them and ensure that they receive enough to maintain the balance.
Since players frequently sustain injuries during games, which have an adverse effect on both finances and performance. It will lower the cost of injuries. 
The clubs spend millions on players for their speedy and full recovery and return to the pitch. If the best players are injured, the club will suffer performance losses in addition to monetary losses. Which will lower the club's market value.
Selection of the squad and strategy are the other effects. Undoubtedly, a superior squad will eventually emerge, and the manager can change around half of the team at any given time. 
Before that happens, the team should be carefully chosen, and the tactics to be employed should be determined. As the extra player may step up if things go poorly.
Final Words
Every team is impacted by the five-substitute rule, and only time will tell how it will develop. The concept of rolling substitution is one that FIFA will take into consideration. If this regulation does not produce the desired results. 
Until then, the five substitution rule is a positive development.