As a manager, Jürgen Klopp is a respected person in every team he has been part of. Even fans love his attitude and passion for the game. The way he treats his players and opposition players. Pep Guardiola praises him and Liverpool for their attacking game style and energy. They show mutual respect.
Jürgen Klopp was appointed as the Liverpool manager replacing Brendon Rodgers on 8 October 2015. It was a mid-season entry for him.
Liverpool finished 8th in 2015-16.
Everyone was hopeful about the teams' growth and progression.
Jürgen Klopp's Liverpool Journey


1st Season:
In 2016-17, Liverpool qualified for the UEFA Champions League by ranking 4th in the table.
2nd Season:
In 2017-18, they secured 4th rank again. But in 2018, they reached to UEFA Champions League Finals. It ended in a losing cause against Real Madrid.
3rd Season:
In 2018-19, they achieved 2nd rank, just one point behind Manchester City. But they won the UEFA Champions League beating Tottenham.
4th Season:
It took him 4 and a half years, to build a core balanced team and lift the English Premier League 2019-20 trophy for the 1st time. Liverpool dominated that season by including young energetic lads with 99 points and a massive gap of 18 points to 2nd-ranked Manchester City.
5th Season:
The very next season, they came third but secured the champions league position.
6th Season:
The year 2021-22 was again so close, Manchester City won the league by 1 point to Liverpool.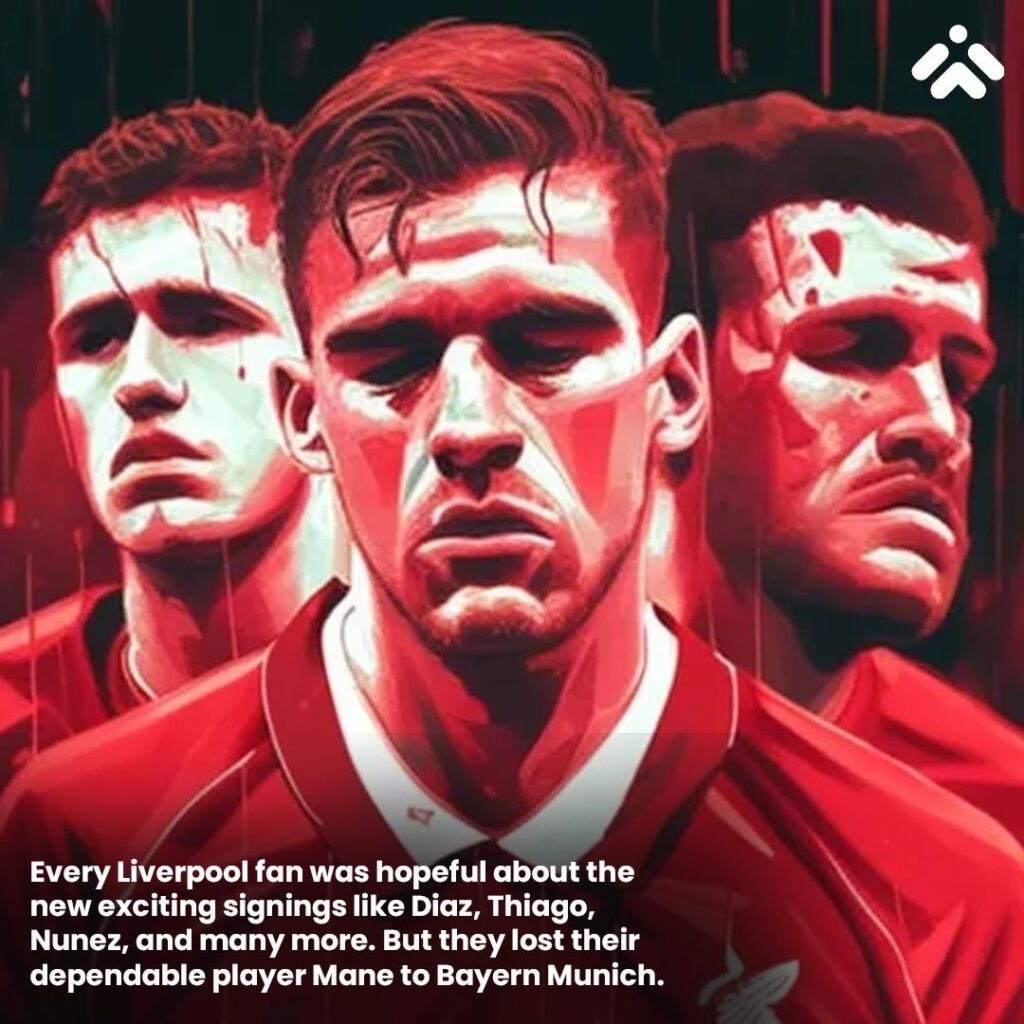 Then started Liverpool's 7th season
Every Liverpool fan was hopeful about the new exciting signings like Diaz, Thiago, Nunez, and many more. But they lost their dependable player Mane to Bayern Munich. Salah is not in his prime form. Diaz and Jota were the only player performing well but went injured. Firmino was gaining some momentum but got injured. Liverpool lost Van Dijk and Konate due to injury. Trent is not in the prime form that he used to be.
Liverpool is struggling with form and losing crucial matches to Brighton and Wolves.
They are in 10th position, and there is no hope of reaching the top 4 this year.
That leads to the point about Klopp's past managerial career with Mainz and Borussia Dortmund.
In both clubs, Klopp was not able to get past through 7th season after performing so well for 6 years.
Mainz (2001 to 2008)
In 2001, he began his coaching career at German Club Mainz.
In 2004, he led the team to promotion to the Bundesliga.
The club's longest-serving manager, Klopp, left his position in 2008 after being relegated in the 2006–07 season and failing to advance. 
Borussia Dortmund (2008 to 2015)
Later, he took over as manager of the Bundesliga team Borussia Dortmund, succeeding Thomas Doll.
He helped Dortmund defeat Bayern Munich, steered them to the 2010–11 Bundesliga championship, and helped them finish as runners-up in the 2012–13 UEFA Champions League season.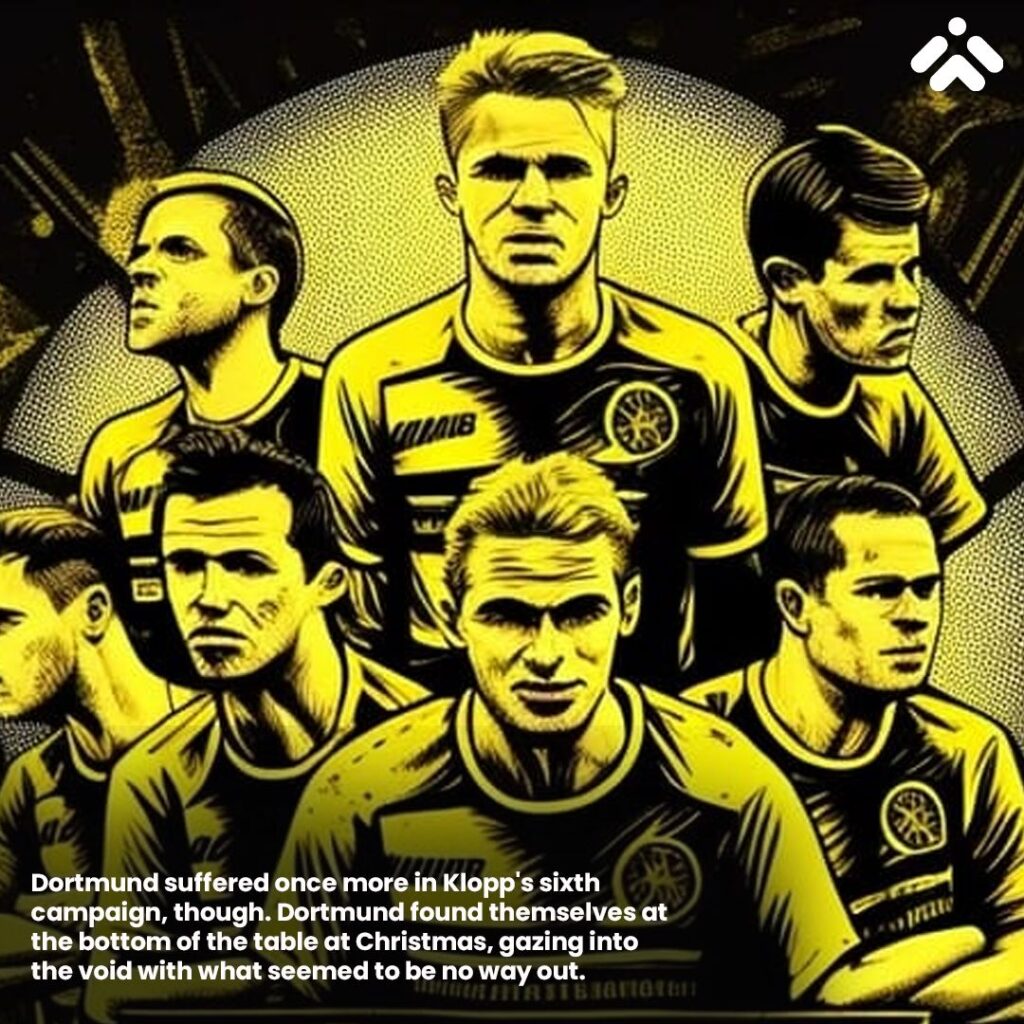 Dortmund suffered once more in Klopp's sixth campaign, though. Dortmund found themselves at the bottom of the table at Christmas, gazing into the void with what seemed to be no way out.
Despite Klopp's miraculous turnaround, Dortmund nonetheless ended 13th, 11 points above the relegation zone.
In the early stages of Klopp's seventh season, his team struggled with form and exposure, and they continued to lose their momentum, as was the case in Mainz. He left his position in 2015 and signed with Liverpool of England.
Final Thoughts
Whatever is happening could be a coincidence or sheer bad luck of Jürgen Klopp, losing built star players during 7th season of his career.
It may also be possible that other managers are reading him too well now, and he needs to change something. His trusted players cannot showcase their game, as they used to.
Hopefully, this should not be his last year as Liverpool's manager. But a few things need to be sorted out before the end of this season.
Or else, the Seven Seasons curse may haunt him and his team again.