The new year's first month has ended and people returned to their regular routines. They are enjoying the major competitions and games, attending the stadiums, and seeing their favorite player score goals. Things are moving forward, and with that new Sports Trends are also coming into the market.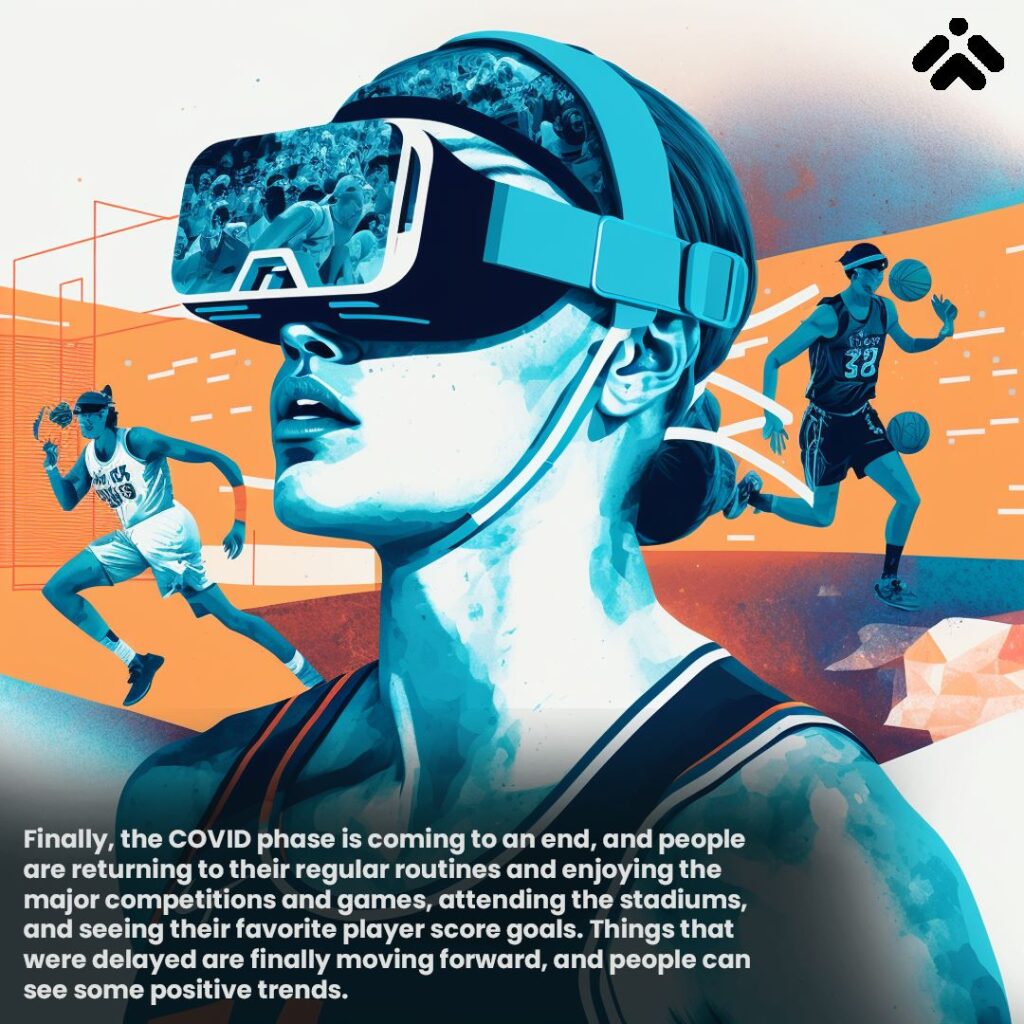 SPORTS TRENDS IN 2023:
1. ABOVE-AVERAGE SPORTS COVERAGE
The sport is not merely televised on TV. Internet platforms are increasingly attempting to displace it. More intriguingly, the majority of online platforms offer live streaming. It assists in promoting the game to a wider audience, who favors phones, computers, and iPads over television.
Through over-the-top (OTT) platforms, the proper audience can be reached at the right moment. It increases the game's viewing rate and market share. A scenario where everyone benefits.
2. DATA ANALYTICS
The players are now chosen based on their visual performance and careful analysis of the data collected. It is collected through the sports analytics wearable devices from each player or Athlete during practice and game.
These data analytics compute information about the heart rate, blood pressure, distance covered, total sprints, acceleration, work rate, heat map, specific movements, and many essential data during the game. This data helps team management in concentrating on the player's fitness and enhancing their performance.
In this way, the coach, player, and other parties involved can prepare a World-class player and squad depth. FOOTRAX is one such platform that offers data analytics for grassroots and non-elite players.
3. PRIORITIZE MENTAL HEALTH
In today's time, the player's mental health has become as important as physical health. Before covid, many people did not use to take mental health seriously. But during covid, people and players got plenty of time of thinking about their mental condition. It makes people realize the importance of mental health. 
Sport is so intensely competitive and needs constant focus. It actually has an impact on a player's mental health. The players are now calling out their names. They are trying to take care of their mental health with physical health.
4. VIRTUAL REALITY
For participants and observers, virtual reality is a novel tool. Players must transition from the conventional method of learning to one that requires them to observe both their own and their opponents' play closely in order to identify areas where they might improve. On the other hand, viewers may take in the game from the comfort of their seats.
5. BLOCKCHAIN TECHNOLOGY
The new sport transactional method is blockchain. It is one of the easiest and cleanest ways to deal with, yet it is taking its time. Using blockchain, people can invest in various clubs and teams and purchase tickets. The technology can also be applied to player bidding. Not only does it improve the game's engagement, but it also increases the stakeholder payout.
Cherish The Evolution With New Sports Trends
The sports industry will offer the following sports trends in 2023. Since every stakeholder in a game is equally vital, it is not only about the players, and these new trends will benefit all stakeholders in some way.