We have been quite close to sports since childhood. The activity we do at a young age is for fun, but there is always a competition. We put all our efforts into winning the game, the same as the opposition. But there is always a time when our performance doesn't evolve with time, and we keep on committing the same mistake. That is when sports players start working on themselves to enhance their long-run performance. Today technology is playing a vital role in sports with Football Data Analysis. Sports Wearable Devices are electronic devices worn on the body and used for tracking, monitoring, or enhancing athletic performance.
These devices can take many forms, including smartwatches, chest or waist straps, fitness trackers, heart rate monitors, and head-mounted displays. It measures a wide range of metrics, including distance travelled, speed, work rate, and heat map. Wearable technology has sensors that can provide feedback and coaching to help athletes optimize their performance.
Football Data Analysis With Sports Wearable Devices
How Does Football Data Analysis Assist Sports Players And Athletes?
Sports Wearable Devices assist you, sports players, and athletes in many ways.
Football Data Analysis To Track Performance
Wearable technology tracks and measures a wide range of performance metrics, such as distance travelled, speed, heart rate, and calories burned. It can help athletes understand how their body responds to different training regimes and identify areas for improvement.
Sports Wearable Devices For Performance Feedback
Many wearable devices have sensors that can provide real-time feedback and coaching to help athletes optimize their performance. For example, these sports gadgets with a heart rate monitor can alert the athlete if their heart rate is too high or too low, and suggest adjustments to their training intensity.
Enhancing Safety
It monitors an athlete's health and alerts trainers or medical staff if there are any signs of injury or illness. It can help prevent serious injuries and ensure that athletes receive prompt medical attention if needed.
Improving The Spectator Experience
Sports Wearable Devices enhances the spectator experience by providing live updates and statistics during sporting events. It can help fans stay up-to-date on their favorite teams and athletes and make the viewing experience more engaging.
It was about professional players and matches. But you can also have it to enhance your fitness and game from the basics.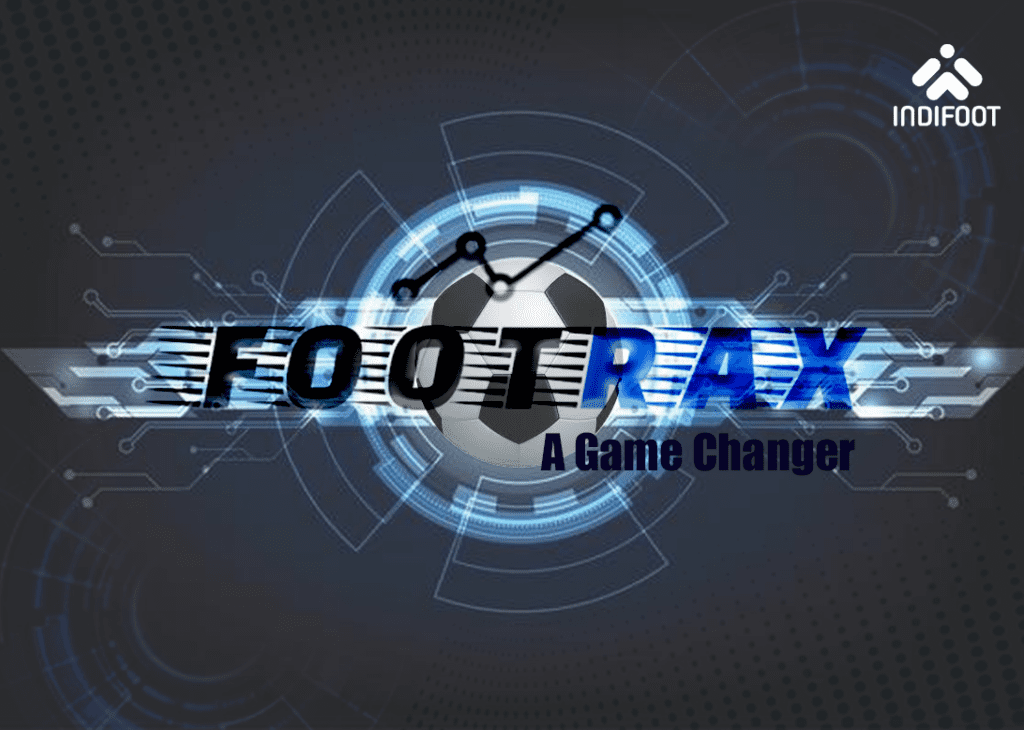 Sports Wearable Devices, Footrax Are Providing Services On The Grassroots Level:
It could potentially help emerging kids and players in several ways.
By providing real-time data and analytics, Footrax is helping emerging players understand and improve their performance, helping them to identify areas for improvement, and making more informed training and conditioning decisions.
Footrax

is to help coaches and scouts identify talented young players and assess their skills and potential. It could help create new opportunities for emerging players to succeed at higher levels of competition.
By providing objective measures of performance, Footrax is trying to build a more competitive and fair environment for emerging players and teams, helping them to compete against more experienced players on an equal footing.
It provides valuable guidance and support to help emerging players develop their skills and reach their full potential. By tracking player progress and providing data-driven feedback, Footrax could help coaches make more informed decisions about training and conditioning.
Conclusion For Grassroots Players: Footrax
Sports is all about fitness and enhancing yourself to win matches. It is a Battle within the Battle, and waist strap Sports Technology, Footrax, is here to help you win those battles.
Follow Footrax for more information and articles like that.
GPS Football Tracker