Professional Sports have raised their bar with the development of technology. Elite players can have access to their game and analyze every essential detail about their game. It is not only limited to players and management but also available to fans for a better viewing experience. But this technology is need to be avail for personal access for the emerging kids, grassroots, and non-elite players. It will help them to grow and can help in becoming a professional players. Footrax is a wearable sports technology that has the potential to influence grassroots players to enhance their game.
Here are some ways in which Wearable Sports Technology, Footrax can resolve Grassroots player's issues:
1. Performance Measurement
Players who choose sports as a career believe in the self-analysis of their performance. Wearable Technology like Footrax provides objective performance measurements to help grassroots players understand their strengths and weaknesses. With this knowledge, they can focus their training on areas that need improvement, and track their progress over time.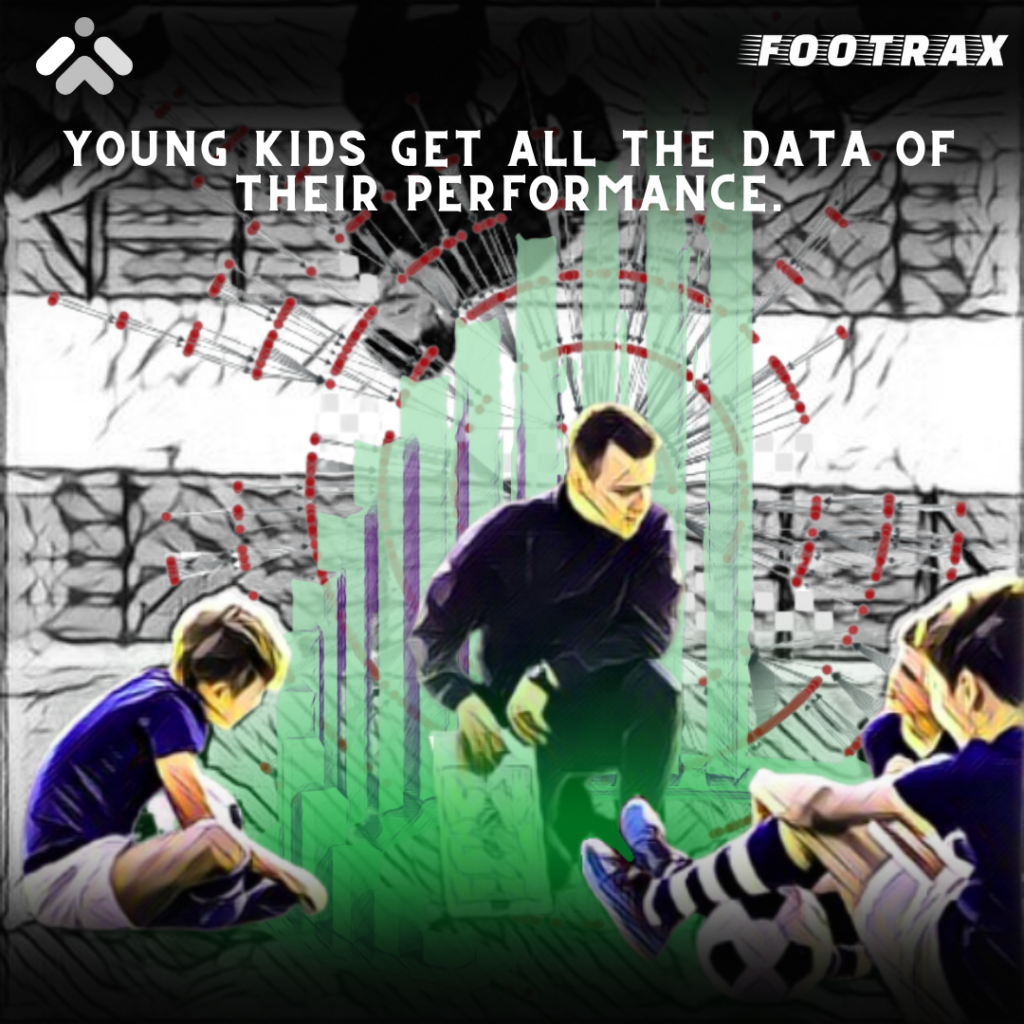 2. Real-time Feedback
Sports are growing so quickly that non-elite players need to adapt to that in every aspect. For that, players need technology to have access to their game. Sports Wearable Devices provides real-time feedback during training and games. It can help players make immediate adjustments to their technique or strategy, leading to improved performance.
3. Motivation
There comes a time in player's life when they are not able to understand the problem of their irregular performance. Sports analytics technology can play a crucial role in showing the right direction to those players. It can motivate grassroots players by setting goals and providing feedback on progress toward those goals. It will help players stay engaged and committed to their training, even when progress is slow.
4. Injury Prevention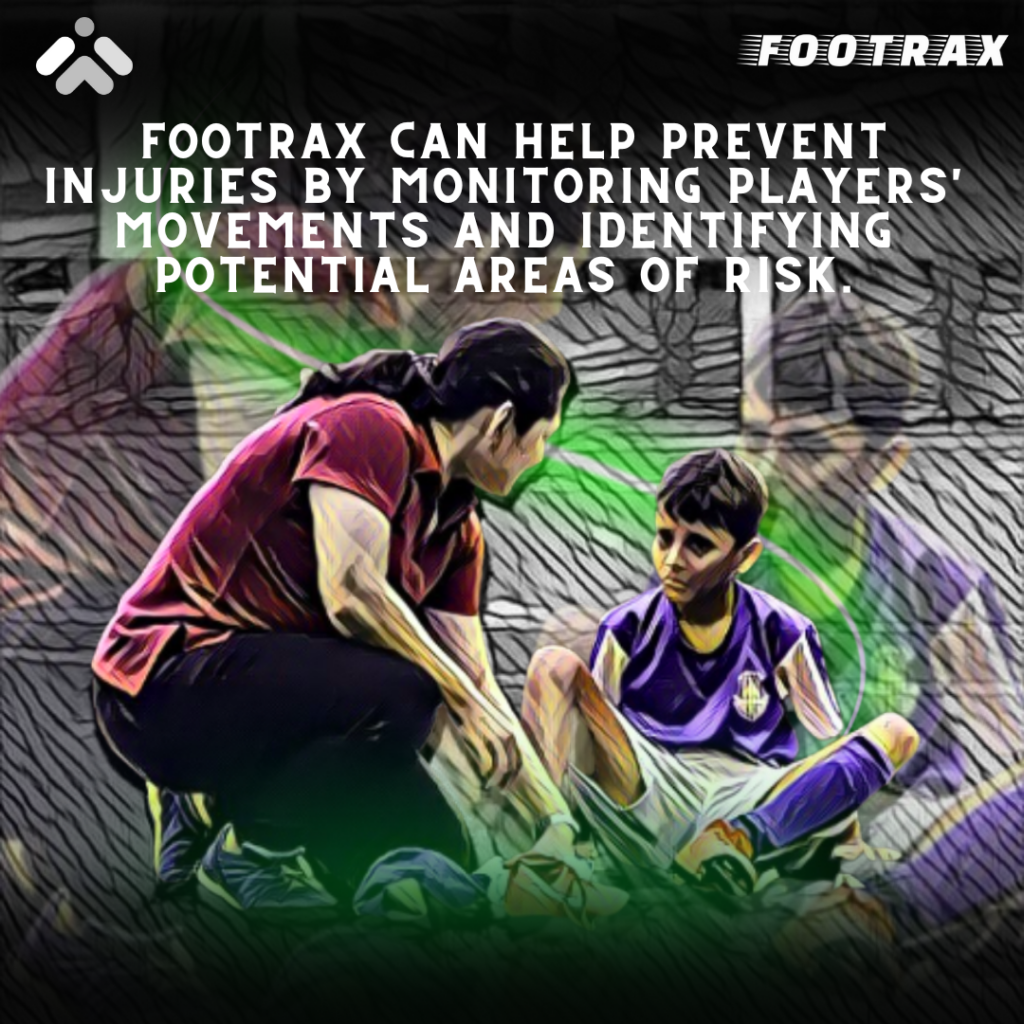 Injuries are part and parcel of sports. Players do get injured or carry injuries while playing matches. Footrax can help prevent injuries by monitoring players' movements and identifying potential areas of risk. By identifying these risks early, players can make adjustments to their training or technique to prevent injury.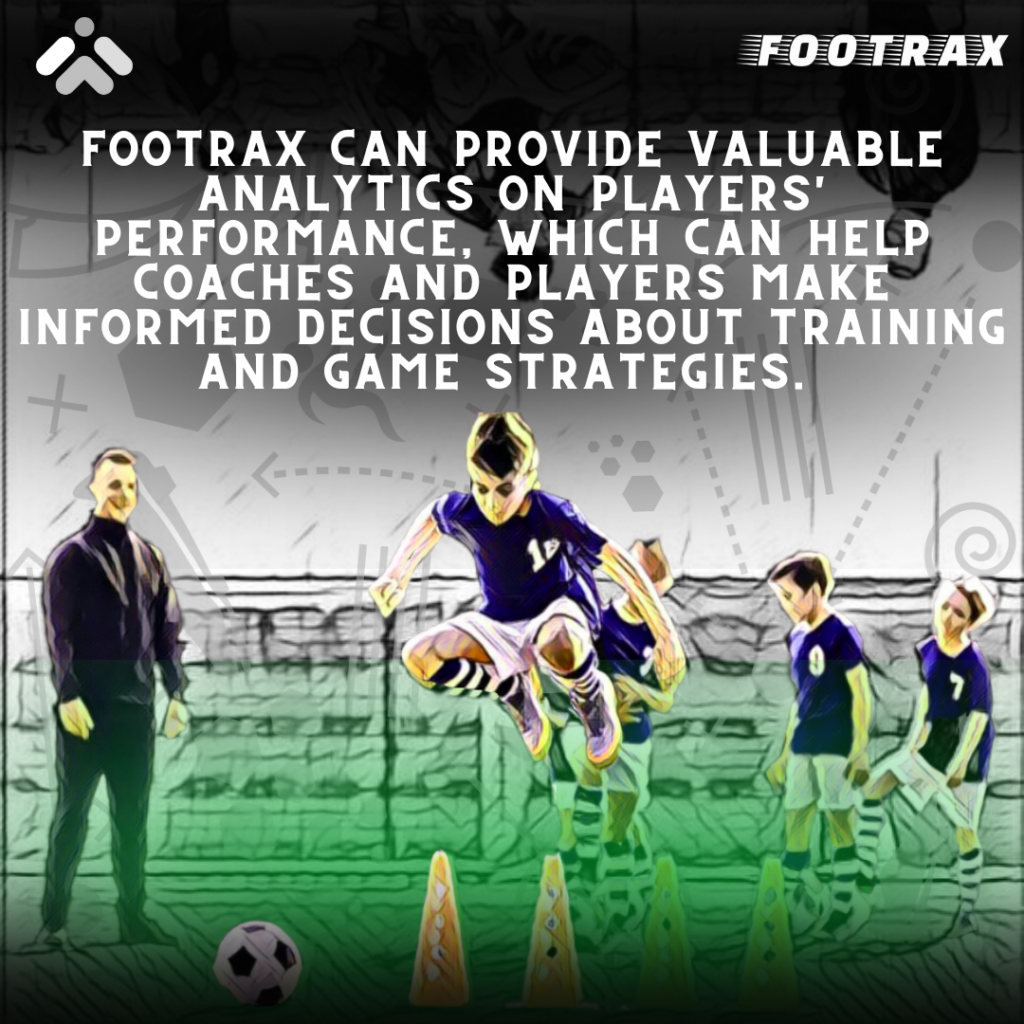 5. Analytics Through Wearable Sports Technology
Players perform their hearts out to show their 'A' game, and it needs to be on some platform where data can showcase their talent. This Wearable Device can provide valuable analytics on players' performance, which can help coaches and players make informed decisions about training and game strategies. This data can also be used to track progress over time and identify trends and patterns in players' performance.
6. Team Collaboration
Footrax can facilitate team collaboration by allowing coaches and players to share performance data and insights. It can help create a more cohesive team, with a shared understanding of each player's strengths and weaknesses.
7. Access To Elite-level Training
Footrax can provide grassroots players with access to elite-level training and coaching. By using the same technology and techniques as professional athletes, grassroots players can improve their performance and gain a competitive edge.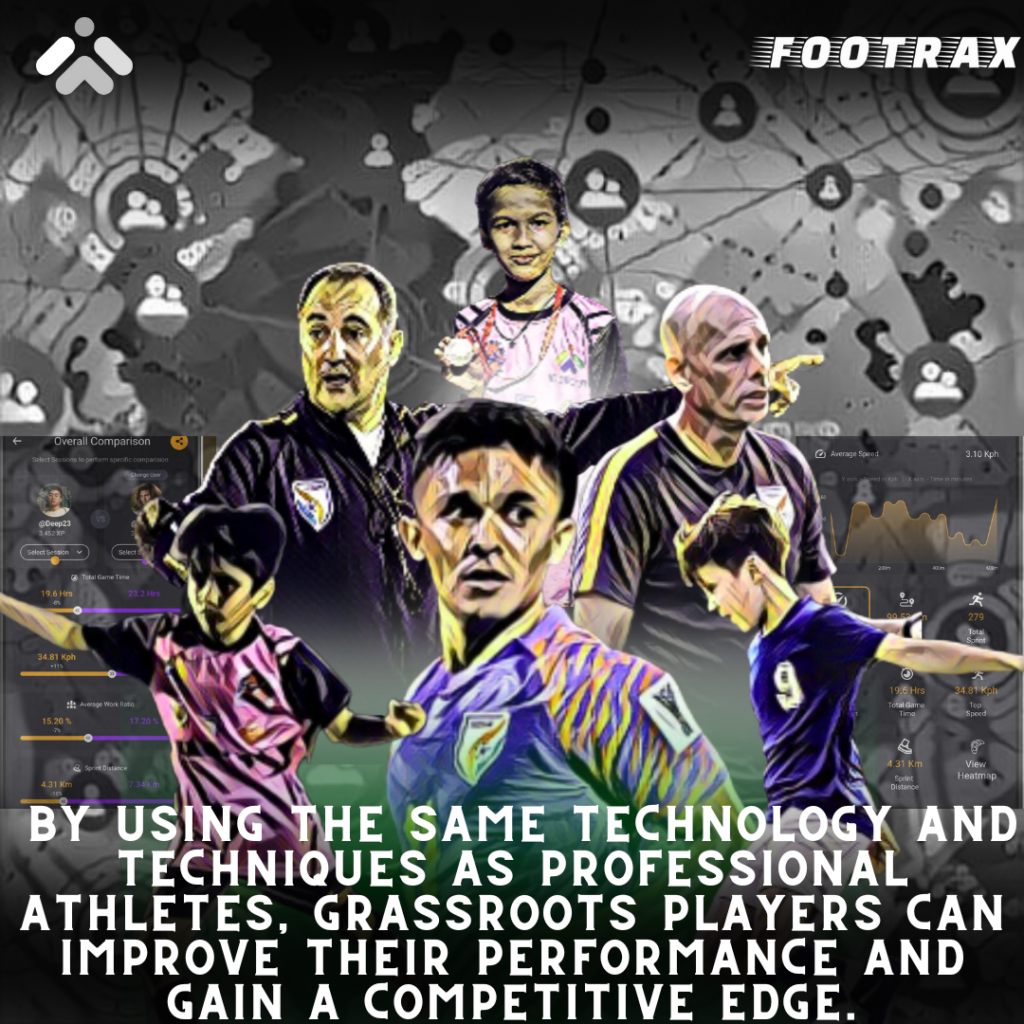 Customization
As the game progress, players' game can be enhanced or can get repetitive after one point in time. Footrax can be customized to meet the specific needs of individual players or teams. This flexibility can help coaches and players tailor their training to focus on specific areas of improvement.
Conclusion
 Wearable Sports Technology, Footrax has the potential to influence grassroots players in enhancing their game by providing objective performance measurement, real-time feedback, motivation, injury prevention, analytics, team collaboration, access to elite-level training, and customization. With these benefits, the wearable device can help players take their game to the next level and achieve their full potential.