Players' and teams' performance Analysis and observation interaction aid in strategic planning, training, and obtaining feedback following the game conclusion. 
Regular analysis aids clubs in maintaining and enhancing their performances. As well as in preventing errors from occurring and fixing them when they do.
A methodical examination of the name is done during the analysis of matches. 
This study is conducted both.
Quantitatively, where the focus is mostly on objective data.
Qualitatively, when the focus is primarily on subjective data.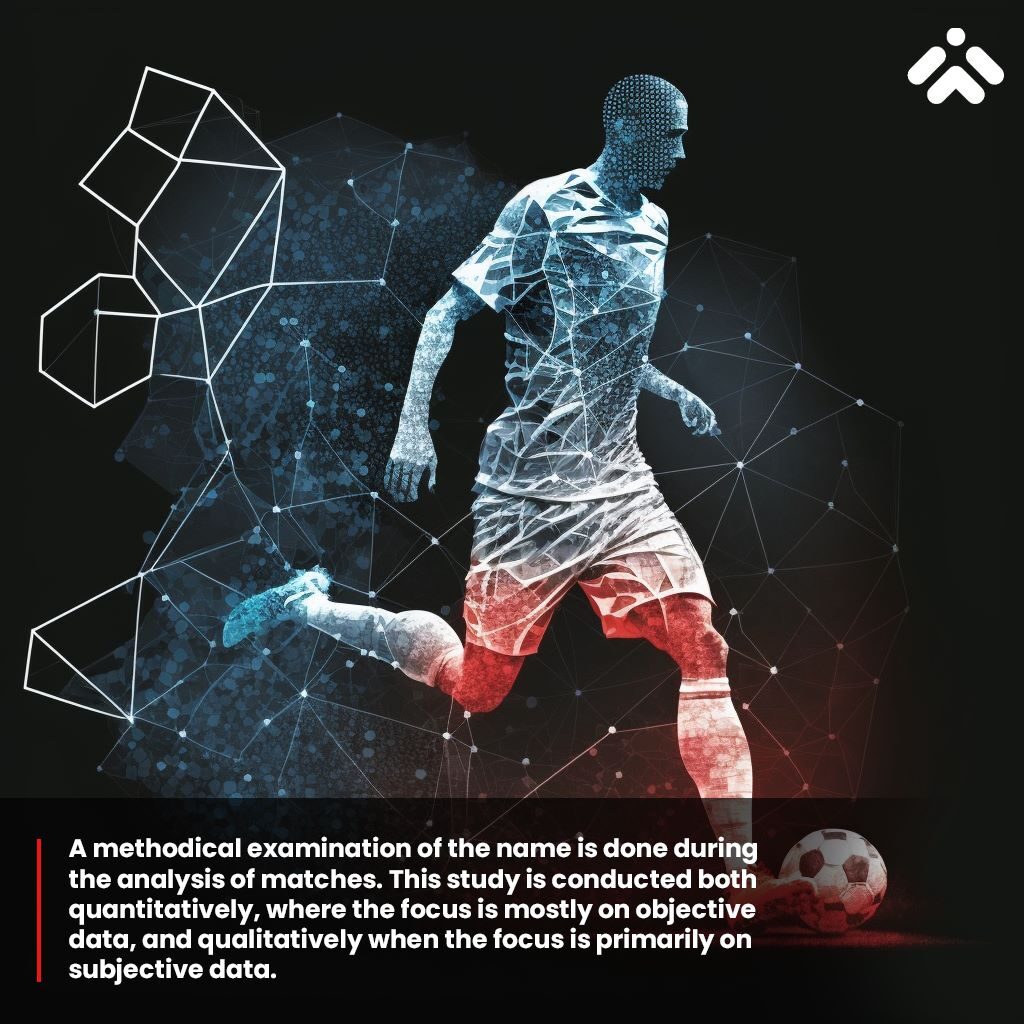 Quantitative Analysis
Numbers and statistics are the bulk of the objective analysis. The quantitative analysis covers facts pertaining to a player's physical performance. Such as their sprint measurements, position on the field, heart rate, running speed, acceleration, speed of passing the ball, and more.
Data is gathered for these and analyzed to determine the player's performance. These statistics are not particularly significant when viewed separately. But when all the information is gathered and a correlation is taken into account. It will help to understand the player, the team, and the game in a better way and make comparisons with previous performances and the opposing team much simpler.
Qualitative Analysis
A subjective evaluation is based on the player's actions and the observers' judgment, which may include coaches, management, and others. This form of analysis is dependent on the spectator. Therefore several observers offer varying perspectives. One observer can provide favorable input. While the other provides negative comments during the same game.
A sound outcome will be produced when qualitative and quantitative analyses are combined. The results of the forthcoming games will be more predictable. Since some subjectivity and objectivity will combine. 
For instance, if a player passes the ball slowly, statistics may indicate a lag in acceleration, but qualitative analysis can reveal the cause of the slow pass.
Game Required Both Types Of Analysis
Any game, therefore, requires both types of analysis, and both depend on one another. Every stakeholder in the game will benefit from this in some way. Players will benefit from this since it will motivate them more and help them play better. Coaches and trainers will benefit from it by planning effective training sessions. They will receive real-time feedback, and make decisions about which players should play.
Kids will benefit from a deeper understanding of their sport, which will help them discover their passion and determine if they want to pursue it professionally or not.
Final Words
Therefore, all it takes to create a good player and a world-class squad is a systematic observation based on accurate numbers, trustworthy information, visual observation, and data analysis.